Your language partner to help you expand to new geographies and new markets
Languages build bridges and bring people together. Carry your content in
different languages across media – print, screen or voice. You have a
trusted language partner with you, TranslationPanacea.
We Help You With
Translation|Podcast Production|Translation Review|Subtitling|Interpretation|Dubbing / VO|Content Development|Multi-lingual Contact Centre
We are a group of language lovers
Language is the vital sign of culture and is the basic expression of human beings. Be it the electronic media, print, or voice, language is the basic necessity for communication. Starting with the complete outsourced translation service, TranslationPanacea is now geared up to provide various services that free the publishers to concentrate on their core business. To name a few, our services include a book review, rights management, publishing, and metadata maintenance.
What Our Clients Have To Say
Team TranslationPanacea gave us translation which was apt, suitable and appropriate for our requirement and not only that the team also complied the requirement of Madagascar French as the same was needed. The team did this and has shown highest level of professional approach towards Service, I really appreciate team's …

Adv. Anand Bagawade
I wish to put on records that I felt blessed to have TranslationPanacea with us. I sent a page content written in English, and believe it or not, but in less than 3 hours they replied back with an Arabic version. Moreover it was absolutely flawless, as approved by my …

Prashant Phatak
You and your team not only give a meaning to the translate word, but you also strive to sound it appropriately beautiful! The translate work of our product Tequasil Selfie speaks volumes of your expertise in languages, magical use of words and your ease of understanding of product. Your complete …
Tushar B. Munshi
Shubh Constrocare Products and Services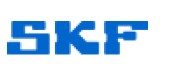 Challenge A global retail brand of sports equipment and accessories employs hearing impaired bright youngsters as salespersons in their